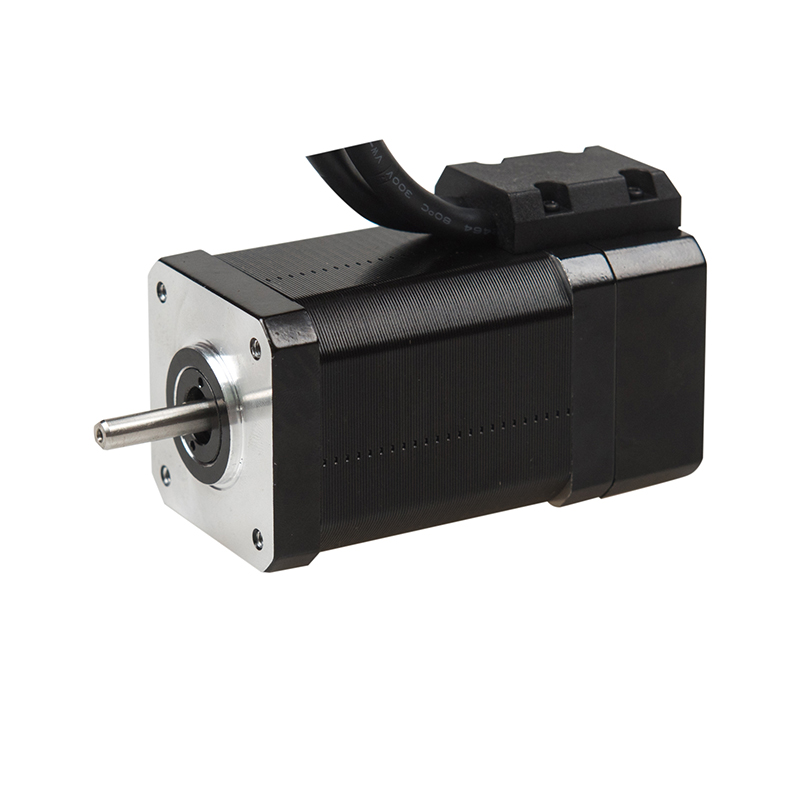 14HSM Series Step-Servo System
14HSM Series Step-Servo System
Product Detail

Step-Servo System are specifically designed to be paired with Step-Servo Motor to create motor and drive combinations that outperform traditional step motor systems. Each Step-Servo motor is a premium, two-phase, hybrid step motor built with an integral high resolution feedback device. The performance gains achieved when using a Step-Servo motor in combination with one of our Step-Servo drives include high peak torque ranges for faster acceleration and greater machine throughput, as well as quieter operation and less power consumption.
Low vibration
Low noise
Low fever
High efficiency
High response
High precision
High torque
Electrical Specifications
Series
Model
Rated
Current
(A)
Phase
Resistance
(Ω)
Phase
Inductance
(mH)
Lead
Wire
(No.)
Holding
Torque
(N.cm)
Motor
Length L
(mm)
Rotor
Inertia
(g.cm²)
Motor
Weight
(g)
Step
Angle
(°)

14HSM3418EG

1.8

1.7

2.1

4

20

34

20

250

1.8

14HSM5418EG

1.8

2.9

4.8

35

53

31

390

Encoder Resolution


2500

Line Driver Output

3-channel:A+A-B+B-Z+Z-
*Note:We can manufacture products according to customer's requirements.
Dimensions(Unit: mm)
Optional Accessories(With the purchase)
Motor Extension Cord
| | |
| --- | --- |
| Type | Length |
| 17-469920410/469930410-100A | 1M |
| 17-469920410/469930410-200A | 2M |
| 17-469920410/469930410-500A | 5M |
| 17-469920410/469930410-1000A | 10M |
Encoder Extension Cord
| | |
| --- | --- |
| Type | Length |
| 430250800/430200800-100A | 1M |
| 430250800/430200800-200A | 2M |
| 430250800/430200800-500A | 5M |
| 430250800/430200800-1000A | 10M |